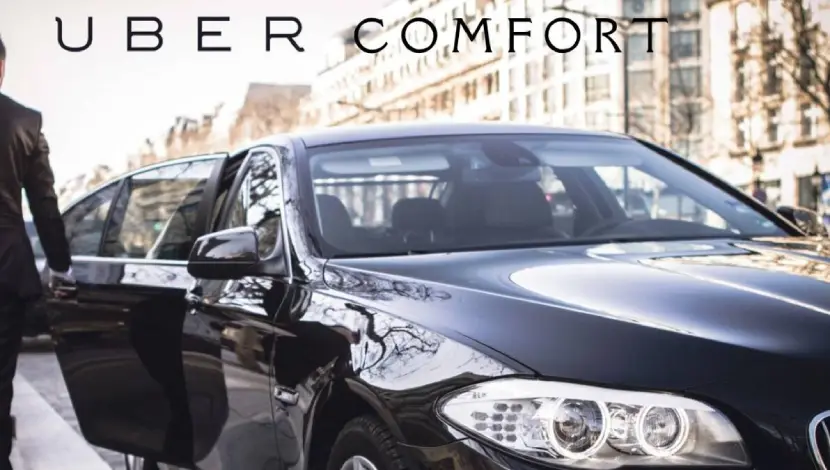 What is Uber Comfort?
With Uber Comfort, riders will pay a little extra to be corresponding with more experienced, top-rated driver-partners with newer, mid-sized cars.
To be eligible to receive trip requests with Uber Comfort, you'll need to meet the criteria below.
Eligibility
Have completed at least 500 trips
Maintain a minimum rating of 4.85
Drive an eligible model vehicle with the last seven years
Uber reserves the right to amend this list of vehicle requirements and accepted cars at any time.
Benefits of Uber Comfort
1. Enhanced experience
Uber Comfort gives you newer vehicles with good legroom and highly rated, experienced drivers.
2. Service preferences
Let your driver know in advance whether you'd prefer to chat or not, whether they need a bit of a downtime
Riders may select the preferred temperature inside the car and choose from 4 temperature presets directly from the app.
3. Pickup in your own time
Meet your driver without stress. Drivers may stay for the rider for up to 2 minutes without additional charge; the time may be extended to 10 minutes paid extra
How to ride with Uber Comfort?
1. Request
Firstly, open the app and enter your destination in the "Where to?" box.
Once you confirm that your pickup and destination addresses are correct, select Comfort at the bottom of your screen.
Then tap Confirm Comfort.
Once you connect with a driver, you'll see your driver's picture and vehicle details and can track their arrival on the map.
2. Ride
You must check the vehicle details match what you see in the app before getting in your car.
Your driver has your destination and directions to get you there, but you can always request a specific route.
3. Exit the vehicle
They will automatically charge you through your payment method on file, so you can exit your car as soon as you reach.
Always remember to rate your driver to help keep Uber safe and enjoyable for everyone.
Delivers a more comfortable experience
Here are a few things top driver-partners have told us they do to provide excellent service:
Performing pickups, drop-offs, and navigation confidently
Keeping the vehicle clean
Making sure the car smells clean and fresh
Running GPS in silent mode
Being friendly, courteous, and professional
Where is Uber Comfort available?
Uber Comfort is currently available in more than 40 cities and expanding. See in the app what ride options are available in your town.
The Service Fee for Uber Comfort trips is the same as the Service Fee for UberX.
You'll see 'Comfort' on the incoming trip request screen in your Driver app. When you see this, you'll know that the riders are expecting that little bit extra.
With Comfort, riders get experienced and highly-rated drivers (with a rating of 4.85 and above) with newer-model vehicles that offer proper liberty.
Additionally, the option allows riders to pick their ride preferences before they start the trip.
New Uber Comfort Quiet Rides
You can access Uber's controversial Quiet Ride button, which allows you to ask your driver for silence if you pay a premium of 20% to 40% more than the UberX price.
The Uber Comfort level is launching in 43 small cities and states in the United States and Ottawa, giving those willing to pay premium access to the latest midsize cars.
With more legroom, drivers of top quality and rider preferences to request specific climate control or not to speak.
Before calling an Uber Comfort car, users can ask for "silent favorite," "happy to chat," or leave the default "no preference," as well as warmer or cooler temperature settings.
These biker preferences were launched in May as part of Uber's black cars and more expensive SUVs, as well as a way to ask for help with luggage, but are now becoming more affordable.
The move allows Uber to charge more for slightly better vehicles and higher-rated drivers bundled with its cheap UberX tier.
It also allows Uber to compensate drivers better if they are willing to forgo the conversation or turn on the air conditioning.
"Uber Comfort should result in at least 20% higher fares for drivers than UberX for a trip of the same duration and the same distance," a spokesperson told me. 'Uber.
Some critics see the Quiet Ride button as an affront to Uber contractors' dignity, claiming it makes them act like robots.
"The response to silent mode has been generally positive among runners and runners," an Uber spokesperson told me.
Also Read: Aluminum air battery – DIY, Electric vehicles, Aluminium-Air Technology
Related posts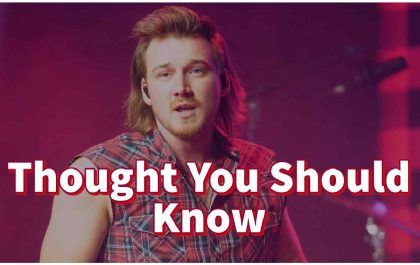 Morgan Wallen – Thought You Should Know Lyrics
Morgan Wallen – Thought You Should Know Lyrics – Morgan Wallet is a country music artist. Today, Morgan Wallen has…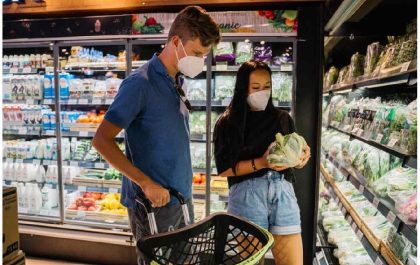 Indícame El Camino A La Tienda De Alimentos Más Cercana
Indícame el camino a la tienda de alimentos más cercana means show me the way to the nearest grocery store….