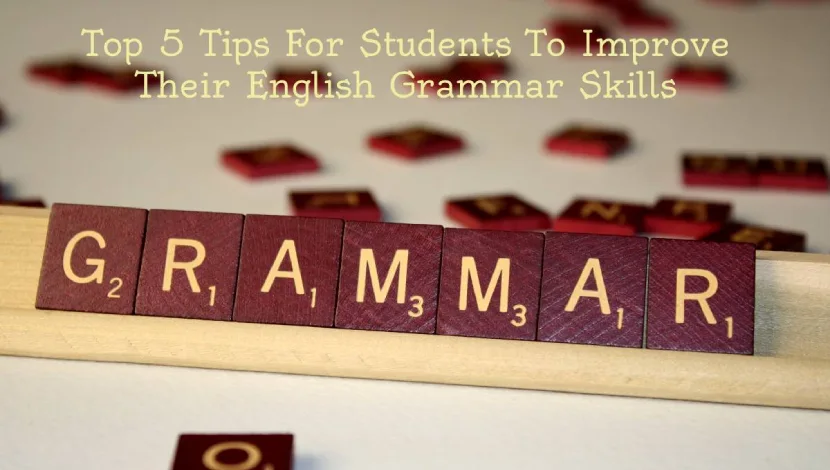 Improve Their English Grammar Skills – "A schoolchild should be taught grammar for the same reason that a medical student should study anatomy."                     -E.B.White
Grammar, just like mathematics, is a subject that demands regular practice vigorously. English teachers have probably come across a common scenario at the time of online teaching that the students are becoming panicky as they try to navigate their ways through their grammar worksheets. If you, too, get anxious about constructing the sentences in the correct order, putting the proper tense, or making the correct usage of the verbs, know that you are not alone in this.
Do you know what a fun and quirky way to learn grammar is? Well, just consider grammar to be a game and have fun unlocking its various levels by learning the correct formulae and order to frame sentences with clauses, verbs, tenses, adverbs, and various other figures of speech.
Improve Their English Grammar Skills – The most fantastic aspect of developing your grammar skills is that you can do a wide range of fun activities to gain apt knowledge about this field. Having solid English grammar skills is necessary to build proficiency and expertise in the English language. While your grammar educators teach online, make sure to pay proper attention during class hours.
This blog article will provide you with a plethora of effective tips that you can follow to develop your grammar skills. Come, let's see what these are!
Five Best Tips To Enhance Your English Grammar Skills
Tip #1: Read, Read, and Read!
Yes, you read that right! Reading books build up your grammar skills because you get to learn the proper usage of words, phrases, tenses, and verbs as present in those books. Apart from increasing your English speaking fluency, reading can help you have an accurate understanding of the grammar rules that you need to follow to frame the right sentences.
Gaining acquaintance with new words and increasing vocabulary are added advantages!
Tip #2: Watch English Films/Movies
Apart from soaking in full-on entertainment, watching English TV series or movies can help build your grammar skills. Just turn on the subtitles, sit back on your couch and have fun learning the entirety of English grammar and strengthening your foundation.
Tip #3: Write A Lot!
Pick up intensive writing habits to polish your grammar skills and gain a better score in your assignments. The more you will practice writing essays and compositions, the better your grammar skills will be. You may also start solving grammar worksheets to understand how the grammar rules work, and you can even trace out the exceptions to this rule. Thus, you will obtain a better understanding of grammar rules and gain in-depth knowledge about this subject.
Tip #4: Gain Knowledge About English Idioms, Phrasal Verbs
Learning about idioms and their varied meanings is actually fun! You can look up any good website or book to learn about these. Acquiring knowledge of the phrasal verbs is equally essential to construct sentences and eke out the meaning of a particular passage or piece of writing. Spend time perusing the grammar rules so that you eliminate the chances of making mistakes.
Tip #5: Set Realistic Goals For Your Learning Of English Grammar
Never rush into learning everything about grammar at a fast pace. Because that is where they make a mistake! Don't set unrealistic objectives for yourself. Learn at your own pace and see how impeccable your grammar turns out to be!
Final Words
Learning English grammar is fun if you know the art of mastering it delightfully, with sheer fun! Once you start acclimatizing to the grammar rules, you will start having fun learning more about it. Follow the above tips, practice well, and see yourself becoming an expert in the subject that used to scare you in the past. And, who knows you may end up being a Grammar Nazi? Yes, following the above tips are sure to bring you immense expertise and mastery over English Grammar skills. Good luck!
Related posts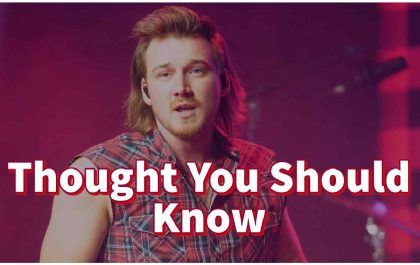 Morgan Wallen – Thought You Should Know Lyrics
Morgan Wallen – Thought You Should Know Lyrics – Morgan Wallet is a country music artist. Today, Morgan Wallen has…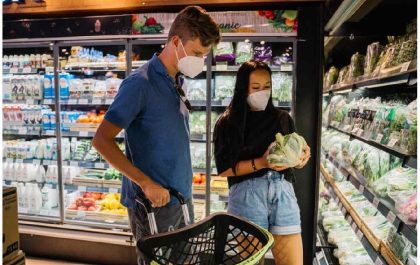 Indícame El Camino A La Tienda De Alimentos Más Cercana
Indícame el camino a la tienda de alimentos más cercana means show me the way to the nearest grocery store….