Must Known Reasons to Build a Career in Scrum – Scrum is an Agile framework of software development. It can transform project management across industries and businesses. Scrum not only benefits organizations but also the client and the members of the team alike and it is also known as a client's software. Using scrum master basics can enable flexibility by categorizing projects, hence consistently delivering results throughout the project lifecycle.  
Reasons to consider Scrum as a career option:
1.Organizations are welcoming Scrum as it helps in determining and countering inevitable and unforeseen changes with ease. Scrum supports modifications in ongoing Teams or clients can re-prioritize and refine the resulting product.
2. In most software development projects the clarity is low and does not allow testing before completion of the project. Scrum eliminates this ambiguity by involving the client, team members and all stakeholders of the project from the get-go. This transparency permits the team members to identify issues and reduces errors due to miscommunication. 
3. The Scrum Master takes up the responsibility of a project. The project is discussed with stakeholders and reviewed regularly to spot errors through various stages to find solutions. By implementing the Scrum methodology the risk of project failure is greatly diminished.  
4. Learning Scrum helps adapt to a frequent delivery model. This is an uninterrupted model that has short project development cycles called sprint. Using the sprint model, small product augmentations are added in parts to the final delivery product. A good understanding is established by this seamless flow of the project delivery process. 
5. A Scrum Master ensures that the team is motivated and has a conducive work environment. A Scrum team is a self-managed team and with a PSM certification, one will be able to mentor, shield and boost the team's self-esteem. The scrum model gives the team authority to make decisions and carry them out without interference from higher levels, resulting in high-quality outputs.   
6. Adapting to Scrum also has a positive impact on the company's financial front. Scrum enables faster delivery of projects to clients. This is possible due to the routine and inclusive sprint meetings, which identify and solve issues making it less cumbersome and time-saving, hence economical for the organization. Considering the bigger picture, this results in a better return on investment (ROI) making it a very attractive model for organisations to adapt. 
7. The scrum approach can simplify any complex problem and resolve it effortlessly. It is a process that can be introduced in any organization without much hassle. It is straightforward and can be handled by all levels of the organisation. 
8. Customer satisfaction and contentment are higher when Scrum is implemented. This is because the product owner is involved every step of the way. It makes it easier for the team to deliver a product that meets the expectation of the client. Delivering the project in sections gives the client hands-on experience of the product, and hence allowing them to get back with any suggestions or changes that may be required. 
Conclusion for Reasons to Build a Career in Scrum
Getting educated in Scrum can be a highly rewarding career option. If you are in the project management or software development field, it can give you a lift in your career, by bagging a higher position as well as income. This being said, it may be a challenging task to become a Scrum Master. A professional psm certification can do the trick by equipping you with the skill set empowering you to work on varied projects of different scales.  
Related posts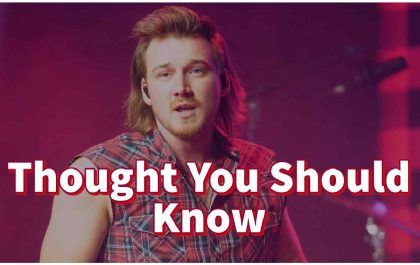 Morgan Wallen – Thought You Should Know Lyrics
Morgan Wallen – Thought You Should Know Lyrics – Morgan Wallet is a country music artist. Today, Morgan Wallen has…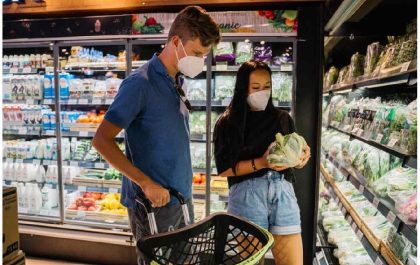 Indícame El Camino A La Tienda De Alimentos Más Cercana
Indícame el camino a la tienda de alimentos más cercana means show me the way to the nearest grocery store….