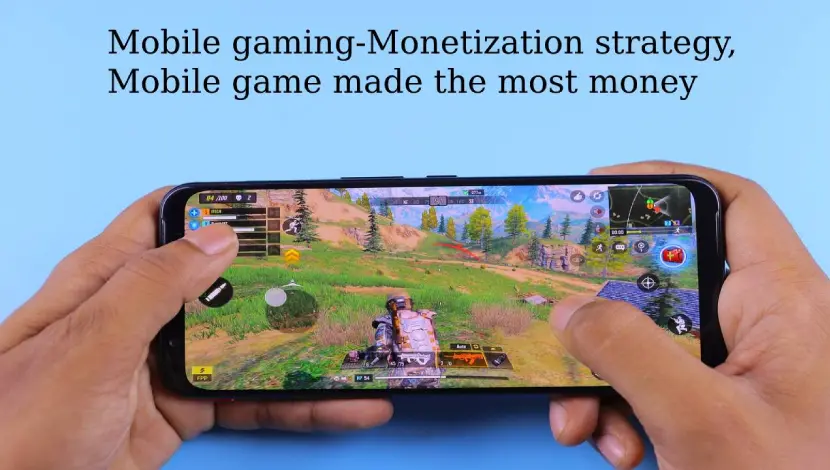 Mobile gaming
Mobile gaming has been around for more than a decade now and is becoming one of the most popular ways to play today.
Phones are becoming more and more powerful year after year, and the games they can run are more sophisticated.
It means you can enjoy the best games in the palm of your hand, all from the device you use for your calls and watching things on the Internet.
But that's not always the case. Mobile gaming got off to a rough start and took quite some time to become as sensational as today.
The release of the iPhone spread mobile games
iPhone offered a significant boost to mobile gaming.
The moderate demand for games was worth the developers' effort, who created a platform to provide their games.
Early iPhone games like Angry Birds and Fruit Ninja became hugely successful, and more and more application developers entered the industry to create even better games after that.
The original iPhone led to a spread of mobile games, and that frenzy continued with subsequent phone releases, including the launch of the Android platform.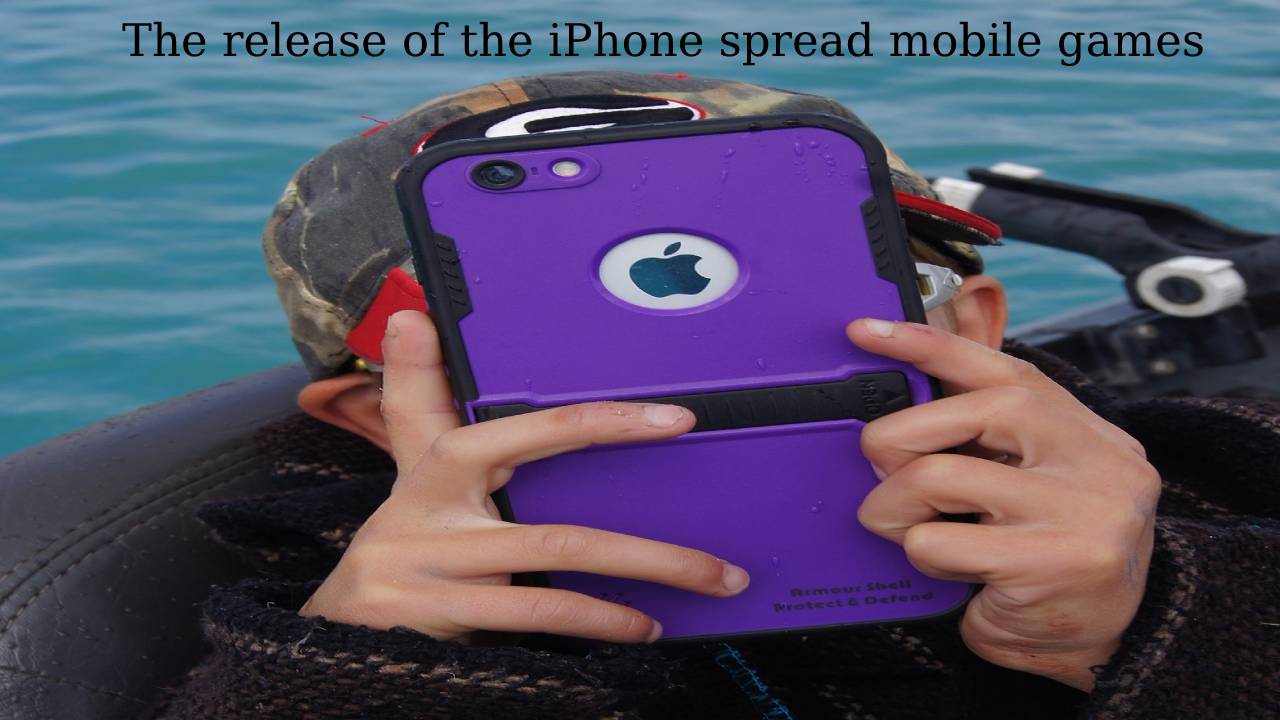 A trend for mobile gambling
With the iPhone's release, traditional online casinos expressed a desire to offer gambling on mobile devices.
While real money casino games on the Internet are as popular today as they were then, a Texas Hold'em game became one of the most popular after being added to the app store.
In the early years of the iPhone, players started playing the most classic casino games from their devices, and over time.
It became possible to play advanced games like roulette on their mobile phones.
Monetization strategies in mobile gaming
There are several strategies that gaming companies adopt to engage gamers and earn revenue. Here are some of the different techniques that mobile gaming companies apply.
Play-to-win
In this model, gamers who pay extra for premium items receive an advantage over free gamers.
Free gamers may need to spend considerable time unlock these premium items or only be available through purchasing.
Games on games
The first substantial investments in mobile gaming came from those who already had a stake in the sector.
Ubisoft acquired a 70% stake in Green Panda Games to strengthen its hyper-casual games market position.
Additionally, larger game studios have begun to acquire smaller ones. Zynga bought Gram Games.
Ubisoft bought Ketchapp, Niantic bought Seismic Games, and Tencent bought Supercell (along with a 40% stake in Epic Games). And the list goes on.
Coronavirus Lockdown results in Higher Consumer Spending on Games, Especially on Mobile
All game segments saw an increase in engagement and revenues due to the COVID-19 measures, but mobile gaming saw the most considerable increase.
In total, mobile games will generate $77.2 billion in 2020, growing +13.3% year on year.
Reasons why mobile will enjoy more growth than both PC and console gaming
Mobile gaming has the lowest entry barrier: more than two-fifths of the global population owns a smartphone—and many mobile titles are free to play.
Mobile gaming as an alternative to PC cafes: the closure of these cafes has led many to (temporarily) churn to mobile gaming.
Therefore, the mobile development process is less complex and less likely to suffer delays from COVID-19-related disruption.
We expect engagement for mobile games to rise even more rapidly. After all, it is infamously difficult to convert players into payers on mobile.
Overall, there will be 2.6 billion mobile gamers in 2020, of which just 38% will pay for games.
We also expect the correction following the pandemic to be most visible for mobile gaming due to the lower barrier to entry (and the resulting lower barrier to exit).
What mobile game has made the most money?
The money earned was across both iOS and Android platforms.
Despite being banned in India for a few months, PUBG Mobile emerged as the year's biggest game is raking in the moolah.
In 2020, Tencent's PUBG Mobile made close to $2.6 billion, which is an increase of 64.3% compared to last year.
For example, the top 200 apps generate $82,500 daily, while the following 800 apps generate around $3,500.
Gaming apps also make around $22,250, while entertainment apps make $3,090 daily, so there is no way to say how much an average app makes firmly
The Global Mobile gaming market grows at a CAGR of over 12%, with USD 44.64 billion by 2020-2024.
Moreover, mobile gaming will generate the most significant proportion of total gaming revenue globally by 2021, as per the report from Statista. Know more about midas buy pubg mobile lite.
Support from all levels
The evolution of investment in the gaming space indicates stratospheric growth, massive revenue, strong user engagement, and extensive demographic and geographic reach of mobile gaming.
With the global games industry projected to be worth a quarter of a trillion dollars by 2023, it comes as no surprise that the diverse players globally.
Finally realized their true potential and have embraced the gaming ecosystem as a whole.
Global ranking of the mobile games that generated the most money
Clash of Clans (Supercell, Finland)
Monster Strike (Mixi, Japan)
Candy Crush Saga (Activision Blizzard, USA)
Puzzle & Dragons (GungHo Online Entertainment, Japan)
Fate / Grand Order (Sony, Japan)
The honor of Kings (Tencent, China)
Fantasy Westward Journey (NetEase, China)
Pokemon GO (Niantic, USA)
Game of War – Fire Age (MZ, USA)
Clash Royale (Supercell, Finland)
From Danish developer Kiloo, Subway Surfers comes first, ahead of the well-known Candy Crush Saga in the world ranking of the most downloaded games.
The AppAnnie Institute gives this ranking because it has been a massive success in India, where 15% of its global downloads.
Also Read: Baby Gifts – Useful gifts for the friend, who just had a baby
Related posts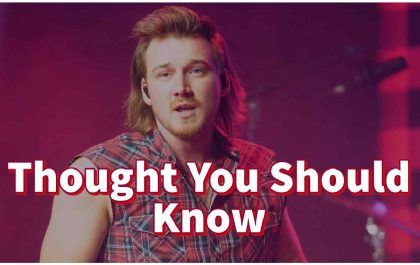 Morgan Wallen – Thought You Should Know Lyrics
Morgan Wallen – Thought You Should Know Lyrics – Morgan Wallet is a country music artist. Today, Morgan Wallen has…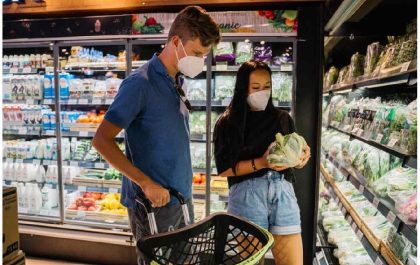 Indícame El Camino A La Tienda De Alimentos Más Cercana
Indícame el camino a la tienda de alimentos más cercana means show me the way to the nearest grocery store….