Wide Open School
Wide Open School is a free collection of the best online learning experiences for kids curated by the editors at Common Sense.
More than 25 organizations came together and raised their hands to help, and many more are joining daily. Watch for new features and content partners frequently.
We hope that Wide Open School helps make learning from home an experience that inspires kids, supports teachers, relieves families, and restores the community.
Built this site was in a matter of days on a shared vision. We plan to keep building until things get back to
normal.
More than 25 organizations came together and raised their hands to help, and many more are joining daily. Watch for new features and content partners frequently.
Wide Open School is a free collection of the best online learning experiences for kids curated by the editors at Common Sense.
There is so much good happening, and we are here to gather great stuff and organize it so teachers and families can easily find it and plan each day.
This crisis has reminded us of our deep appreciation for the work teachers do every day in their classrooms.
Benefits of Wide Open School
At Wide Open School, we celebrate teachers—and parents—as they take on this new challenge.
We'll discover and highlight teachers who figure out how to light up an online classroom and invite them to share their tips and wisdom to help blend home and school.
Wide Open School can only fulfill its mission if all kids and families can access it.
We know that millions of kids are without home broadband or computers, leaving them without access to critical learning and support services.
We will persistently highlight the need to connect all kids, and we won't rest until we have played our part in closing the digital divide.
As we do so, Wide Open School will offer many resources that can completely offline and on smartphones and bilingual and English-language learner resources.
Wide Open School organizes free educational resources to help parents, teachers at home
Nearly 300 million children worldwide are out of school due to the corona virus outbreak, including around 54 million children in the United States alone.
This forces parents to seek resources to continue their children's education, often working independently from home, which is an almost impossible challenge.
Today, the non-profit media organization Common Sense is launching a parenting site called Wide Open School.
It brings together the best educational resources for publishers, non-profits, and education companies in one place.
At launch, this free resource includes content from the American Federation of Teachers, Amplify, Boys and Girls Clubs of America, Head Start, Khan Academy.
It also includes National Geographic, Noggin, PBS, Scholastic, Sesame Workshop, Time for Kids, XQ Institute, and also YouTube.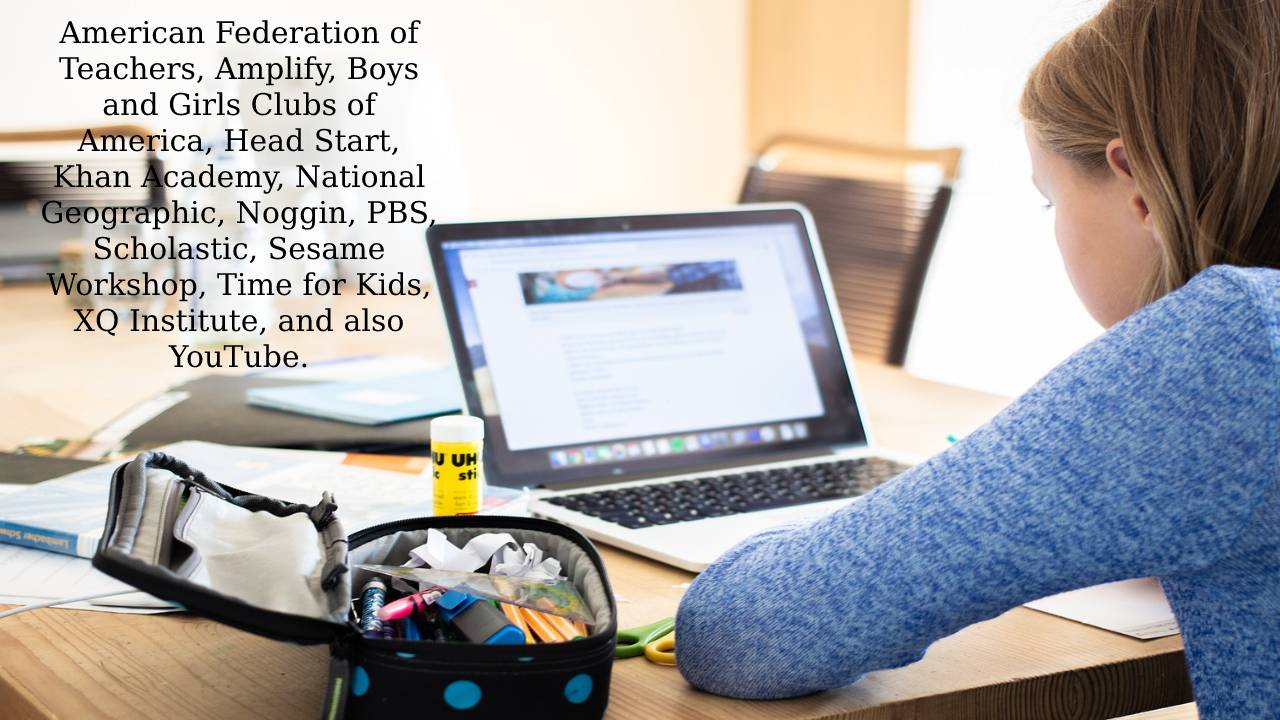 All content offered through Wide Open School is available for free
But this isn't just a list of valuable sites. Instead, Wide Open School schedules the child's entire school day.
It depends on grade, to ensure she receives a set of teaching materials.
That matches what her day will be like when she goes to school.
For example, a fourth-grade student might point to Prodigy math games, YouTube art classes, and Khan Academy is reading resources in the morning.
Then ask them to read a book, draw, or listen to music at lunchtime, without a screen.
In the afternoons, they can do social research with Google Earth, study science with Amplify, and study physics with Go Noodle.
The site also offers evening activities for the whole family, such as reading before bed or watching movies.
Free Online Resources for Schools
Free Resources for Schools Shifting Online During Coronavirus Pandemic.
As orona virus spreads throughout the country, schools are canceling classes and shifting them in-person instructional time online.
Teachers are now trying to understand distance learning's ins-and-outs for the first time and looking for free online resources for schools.
What does instruction look similar? How do I ensure my students are still receiving high-quality education?
Will I be able to track the learning that is taking place through online learning platforms for schools?
The good news is help available! Many companies offer teachers free or discounted access to their online learning platforms for schools during the pandemic.
In the short term, a new education landscape is forming. A list of free online resources for schools, educators, and administrators helps them navigate these unfamiliar waters.
Whenever you are looking at utilizing a new online learning platform, it's a good idea to check with your school and district.
It makes sure it meets security and confidentiality guidelines.
The NYC Department of Education recently reviewed the platforms being used by their educators and has decided to no longer permit Zoom. Instead, they are offering training on Microsoft Teams.
Zoom bombing, where uninvited participants interrupt meetings, prompts many schools and districts to look at how to protect students' information.
North-western University has shared guidelines for their staff to protect their meetings and respond to
disturbances that you can apply to your sessions.
Knoji also released this list of tips for Teachers and Parents. If the resources on our list meet confidentiality requirements (FERPA, COPPA, etc.), we have listed that information in the description!
Also Read: Amazon Healthcare – Strategy, Amazon Care virtual health service
Related posts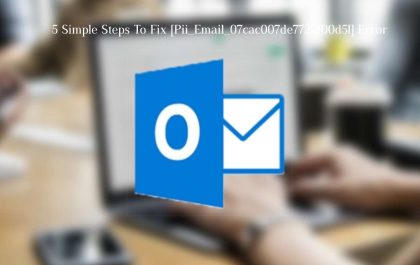 5 Simple Steps To Fix [Pii_Email_07cac007de772af00d51] Error
[Pii_Email_07cac007de772af00d51] – Although Microsoft Outlook is the most widely used email software today due to its outstanding features, it is highly…
Facebook Acquires WhatsApp: What the Industry Experts Say?
Facebook whatsapplundentechcrunch – Ingrid Lunden wrote about the Facebook Whatsapp acquisition on Techcrunch. He wrote that the European Commission had authorized…